LINCOLN, Neb. (KOLN) — A malfunctioning buffet heater started a fire inside the Golden Corral in north Lincoln, according to Lincoln Fire and Rescue.
A malfunctioning buffet heater started a…
Related Articles
February 24th, 2020
You may have missed Chicago Restaurant Week (January 24-February 9), but no worries, there's more.
Not unlike the Jimmy Buffet song, "It's Five O'Clock…
February 24th, 2020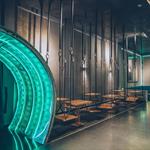 Iberostar Hotels & Resorts announced the reopening of the Iberostar Selection Bávaro, the hotel that spearheaded Iberostar's operations internationally in 1993. In line with its constant investment plan to guarantee the best quality through innovation and renewal of its product, the company…
February 23rd, 2020
Ms. Smith — she shortened her first name to the initial "B." during her modeling career — was widely regarded as a leading African American entrepreneur in fields that had long been unwelcoming to minorities.